This is a Sponsored Post written by me on behalf of Jones Soda. All opinions are 100% mine.
Trust Jones Soda to come up with something fun and innovative. This holiday season, you do not have to agonize over gift shopping, you can just give out customized sodas. This could really work for us. We send out customized postcards with pictures of our daughter most holidays, so sending out a customized soda bottle would add a cute quirk to the tradition. We would probably take a Christmas-themed picture of our daughter, something like the ones in this: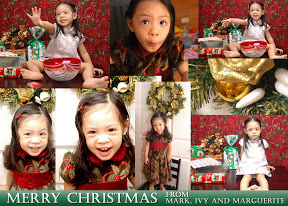 And add a holiday message (a cute poem if my brain can churn out one), and voilà. We need only place our order and be all set to receive them. The sodas will considerably diminish your shopping list. Of course, only the ones we know who really care about our daughter (enough to cherish pictures and soda bottles) would get them, probably just immediate family and really close friends. I think it would be fun to choose a flavor that screams Christmas, something like Holiday Cheer or Snowdrift. I think Goze (our last name) Guzzlies would do as a soda name (this is subject to doubts and second thoughts of course). Go check out myJones custom soda and then come back and share your ideas.