It's obviously very busy still around here, but I thought perhaps you'd like to see some blurry, gritty images from my phone, so I'm posting a few. :)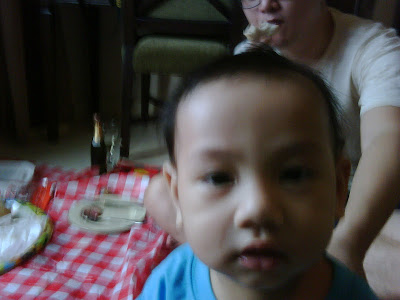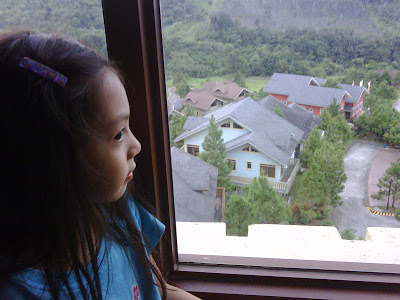 She's very scared of heights (like me), but she's trying to conquer the queasy feeling she gets from looking down from our window.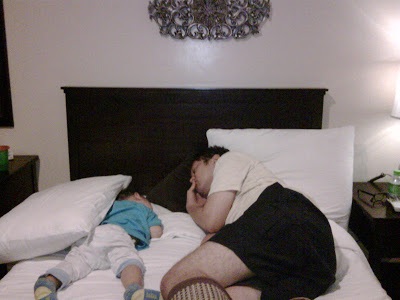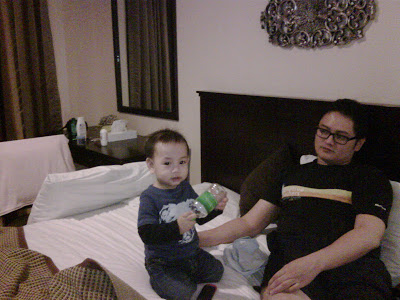 all ready for a night out in Tagaytay, but was foiled by the weather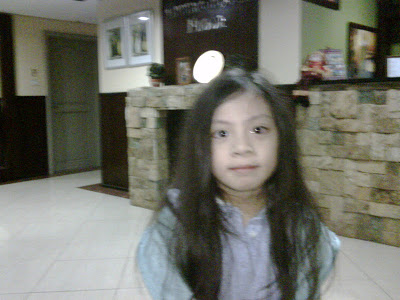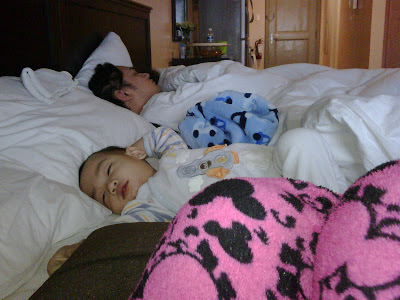 I'm always the first one awake. Normally okay, but I didn't have chores this day. I was done with my early morning devotion too. What to do?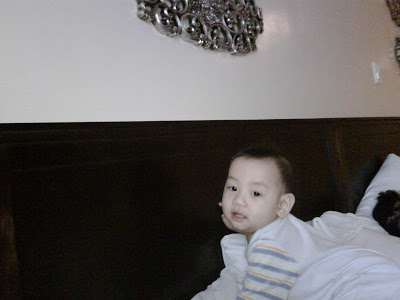 No worries. After a few, Little Cameron is up and ready to tear that thing off the wall.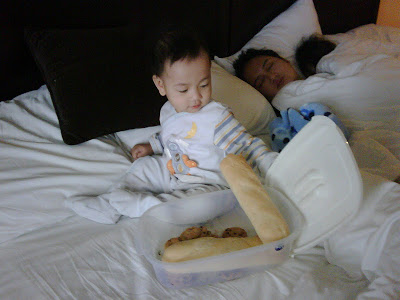 Breakfast isn't until 8. Good thing there's plenty leftover from the "picnic".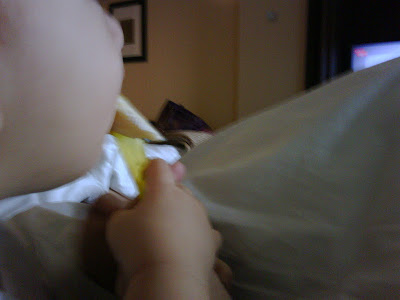 Shush. Eats brie and camembert. Pasteurized. So faux, just like our Swiss vacation.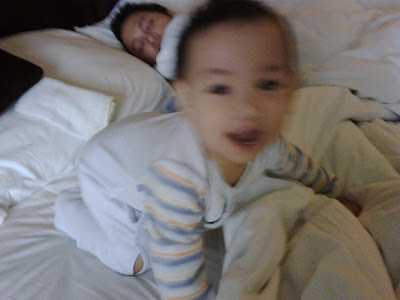 Is not considerate to sleeping people.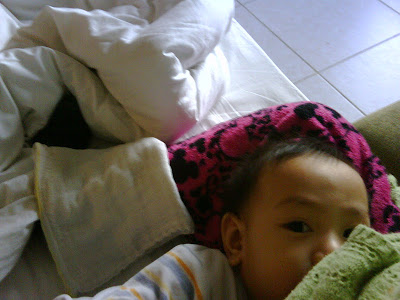 Notices that he hasn't latched on yet since waking up.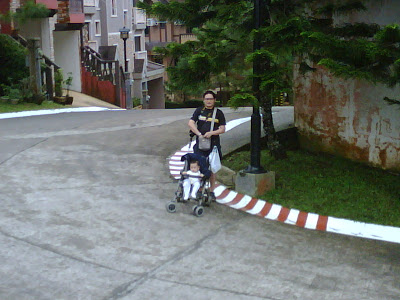 Another visit to the UP Academic Oval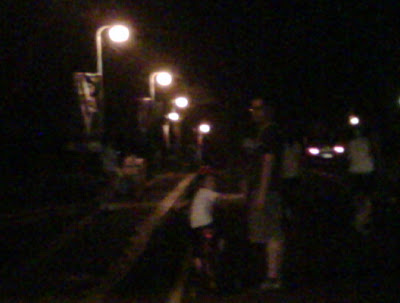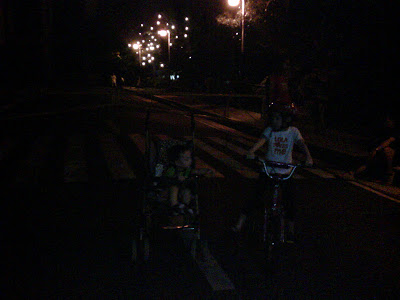 Just some moments, I'd like to remember:
Cameron was about 10 months old. His Aunt Chip was passing by his playpen (I was seated beside it), when she exclaimed, "Oh yeah, rock on!" I turned to look what was going on and Chip kept on gushing about Cam gesturing "Rock on!" What she thought to be devil horns was actually the sign for airplane.
Marguerite was asking to play with her dad, who told her no because he was watching TV. M came in dejected, so I sent her back with the following lines: "I'll never be six again. When you're old, you'll wish that you had chosen to play with me." Mark turned off the TV en seguida and the two started playing.