For 3 Saturdays in September, my family was celebrating a birthday. On the 8th, it was Mark's - the two of us ran errands for the kids' birthday party and topped it off with dinner, which is really rare for us (a dinner date, not just dinner, lol). What does that say about us, that we went for an all-you-can-eat thing instead of a fancy, romantic thing? :D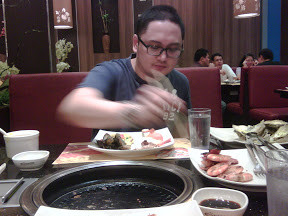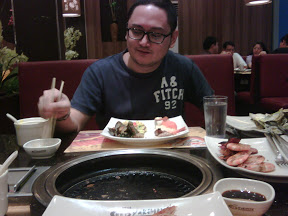 September the 15th (Cameron's actual birthday), the kids had their birthday party at McDonald's. It was just a small party - only family and Marguerite's friends. Sometimes I fret that Cameron is getting at totally different mother from Marguerite's. I spent months planning M's 1st birthday party and it had lots of DIY stuff. Of course, for all my efforts, it bombed, so maybe doing a fast food party was part-disillusionment and part-"I didn't have the time"... Marguerite's mom, btw, didn't allow fast food and was incessantly bending over backwards to make every friggin moment special and to be just painstakingly "present". Cameron's mom is a fine mix of scattiness and exhaustion and just trying to make sure that the kids are at least fed and bathed... C is probably going to be the better-adjusted for it. To my immense guilt and self-beration, of course, but what else is new?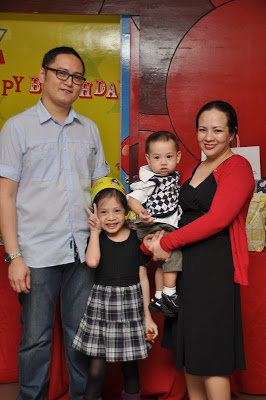 September 22nd (Marguerite's birthday), Marguerite woke up to flowers from her dad and baby brother and later we took the kids to a mall and M had a styling session (only a partial one because we'd just recently decided to put our foot down on letting her use make-up and nail polish - even kiddie ones; she was getting bumps on her face) at Club Princess, so she just had her hair done and got a glimmer tattoo. She also thinks she's collecting food erasers (rubber erasers that look like food), so she got some of those too.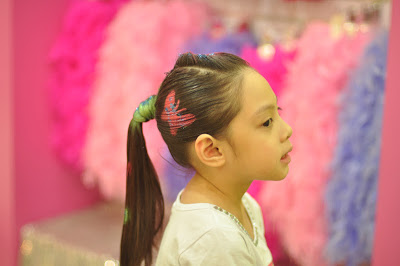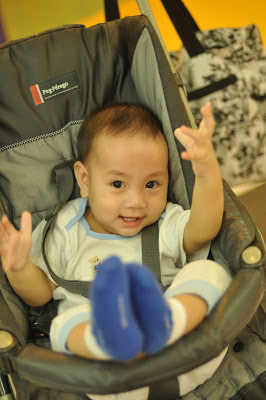 September was super busy, but definitely special.