I finally get to update again -- but it's still more about September, hee. These are pics from my phone.
Cameron had a smash cake session as well. My mom made carrot cupcakes, so I frosted one, decorated it a little and let the little guy have at it. This was M's smash cake session (I'd baked the cake - and as ugly as it was, it was pink and had little edible gold beads *cough*choking hazard*cough*, lol. Her pieces naturally didn't have the beads)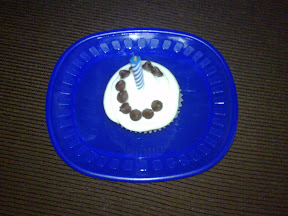 Hmph. Mark has better and more pics on his phone.
Here are some pics from Marguerite's birthday weekend: her cake (I'm not sure that's a D and the cake people misspelled "Nannie", but it's all good), and Sunday morning before church.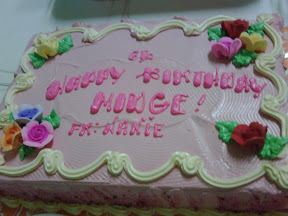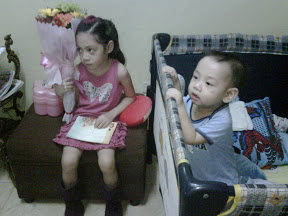 The two got these matching personalized big sister/little brother T-shirts from their friend Chloe, which I, of course, couldn't wait for them to wear, so here's the first time at an afternoon fellowship at our church.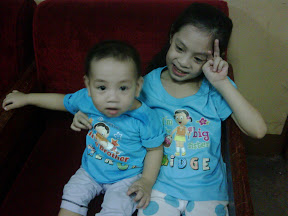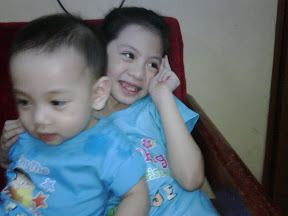 That's about it, I guess...
Oh, except for this. TMI to follow: Today - after almost 2 years of no monthly visits, I get to surf the crimson wave again. I was hoping it wouldn't return as long as I was still Cameron's binky, but, oh well.