We received a parcel from Michigan on Monday and just as I suspected, it was the wonderful baby blanket that Joan (aka Sharkbytes) of My Quality Day had made for our baby boy. During the early months of my pregnancy, she ran a contest on her blog in which I got to pick the winning crochet or knit pattern for a baby item. Ann of
Snap Edit Scrap suggested the winning entry
- the pattern for an adorable afghan with a bear face on it. A little over a month ago, Joan announced that the blanket was finished and that it would soon be on its way to the Philippines.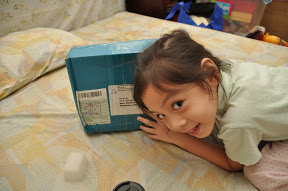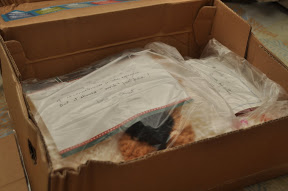 Anyway, here it is, and it's just perfect! I can't wait to have the baby use it. It will certainly make a precious picture, which you can bet I'll definitely be posting here. :)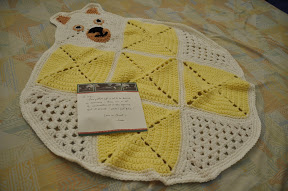 And there was even a bonus for big sister Marguerite, who got this very pretty hat. Naturally, she loves it and has been wearing it every chance she got.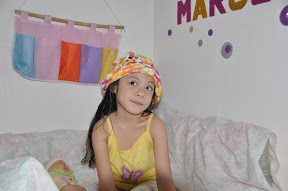 *Thank you, Joan! We feel very grateful and special to have received these awesome presents from you. You've been a friend and an inspiration ever since I discovered your blog. I certainly hope to meet you someday. It is my prayer that God bless you abundantly and that His favor be upon you always. :)