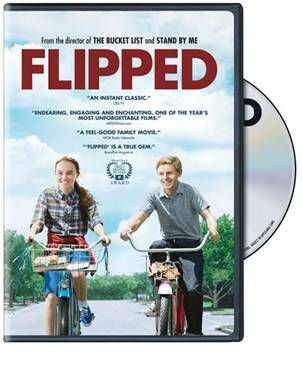 As promised, today I reveal to you the winner of the "Flipped" DVD Giveaway Contest. Once again, I'd like to thank all those who joined. I wish I could give all of you a DVD of the movie, but I only have one copy to give away.
Having said that, here's the video of Marguerite picking the winner (actually, she picked a number and the person whose entry corresponds to that number won). If you must know, I almost gave up on the video since it occurred to me that I didn't know how to work the camera (huge tech spazz), and the tripod was in the trunk of our car (parked outside Mark's office, of course) besides. It would be too much hassle (for me, lol) to bug Mark at work to ask how to operate the thing so I almost just went with random.org. Anyway, by sheer dumb luck, I stumbled upon some common sense, studied the buttons and whatnots, tried pressing LV, followed by a couple of other buttons and pretty much got a hole in one, lol (which never happens to me... never!). I was finally able to record this:
Don't ask me to do it again. I still haven't figured out how it happened. I'd be lost after LV, lol. Anyway, pictures are easier. Here are some from yesterday.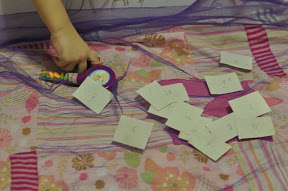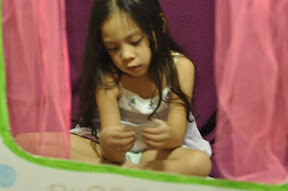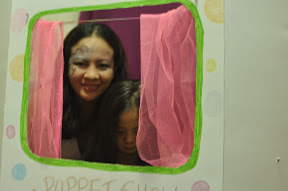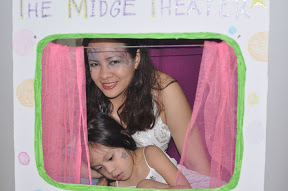 We had some good fun prepping for this draw, a real mom-daughter bonding moment. I meant to do face paints, but I did such a good job hiding them from Marguerite (she colored all over her body the last time - which lasted a few consecutive days - she used it) that I couldn't find them myself. I tried using makeup, but it's just not the same. The draw itself was a lot less elaborate than what I had imagined (which involved much more fanfare and Marguerite acting like a TV host - she was doing it during practice too, saying "Good afternoon. The winner is - noisemakers - number..." Oh well, she did pick a number, lol).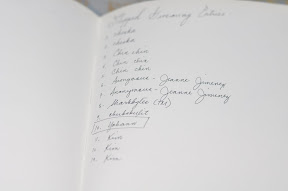 Entry No. 10 won and that's from Yohann. Congratulations! I'll be sending you a message via Google Friend Connect regarding the details of your win. :)