Here are photos from some of the activities we participated in this summer, por fin.
This is from Marguerite's first real DVBS experience. This is also my first time to teach again after several years. The pics are from the mini fair and the graduation: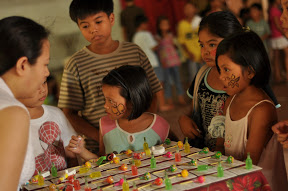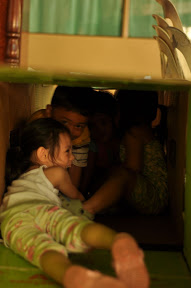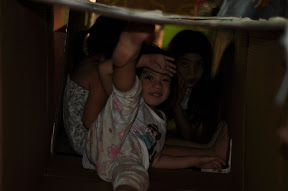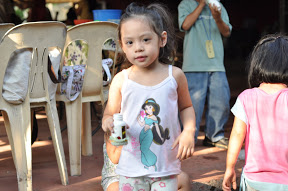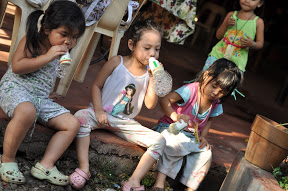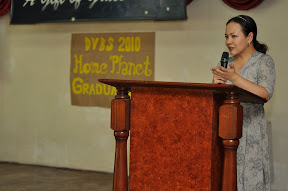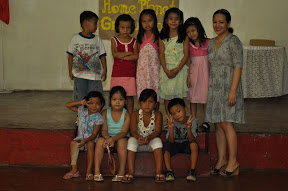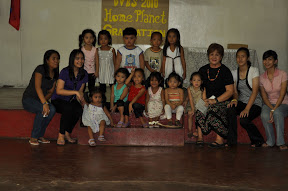 my booth at the fair (it was a hit); Marguerite in the tunnel; ditto; Marguerite blowing serpentine bubbles; ditto with her friends Antonella and Rhian; me emceeing the grad ceremonies; Chip (the kids' dept head) and I with a Jeff background (lol, Jeff); my class; Marguerite's class (four teachers and the kids still pwned them, lol)
I'll post some pics from our sportsfest another time.