Yesterday was my goddaughter Antonella's birthday. She's now two years old. How time flies! Anyway, here are some pictures from the party. You have to forgive our church members; they're very camera-shy.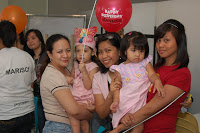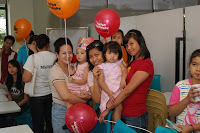 It's Antonella's birthday. Ignore the balloon that says Happy Birthday, Jaymee. That's just Jaymee being a goon.

HAPPY BIRTHDAY, ANTONELLA!